Dongsuh has been leading the local packaging industry
after launching its own packaging business in 1981.

High-performance facilities such as 9-color Gravure printing machine, Tandem Co-extrusion coating, Laser scribing device, and Slitter
Capable of providing packaging with reliable quality and competitiveness while maintaining great printing speed
High quality and service to meet customers' needs by implementing systematic quality control system (certifications: ISO 9001:2015, KS Q ISO 9001:2015)
Flexible packaging process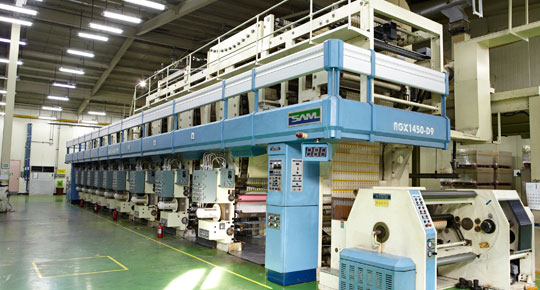 9-color-Gravure printing
Fast wide printing
Extrusion Laminating
Close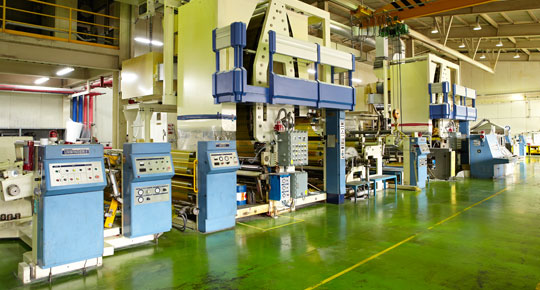 Tandem Coextrusion Type
ex) LDPE/EMAA, LDPE/SURLYN, LDPE/METALLOCENE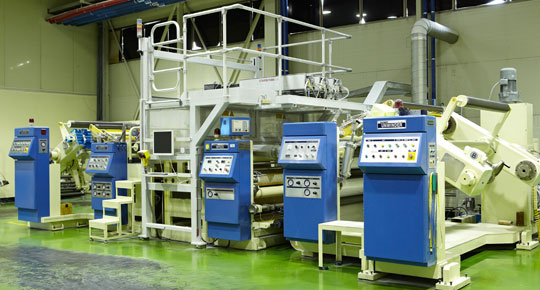 Production of functional Easy-Cut packaging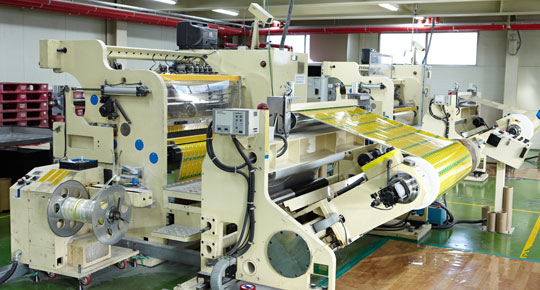 Printing in customized width available upon request
Packaging Lab
Commencement

Established in May 1993 as part of Dongsuh's efforts to make the life of customers richer through new packaging technologies, the Packaging Technology Lab of Dongsuh has been endeavoring for customers with commitments from product development up to technical services.
Fields of research

Specializing in plastic packaging, the Packaging Technology Lab of Dongsuh develops diverse kinds of packaging for different industries for the maximum convenience of customers. Such efforts allowed the lab to acquire numerous patents by completing the development of high-value functional products with features such as eco-friendliness and to work on products with enhanced convenience and ease of use. Products from our lab include, but are not limited to, low-temperature sealing packaging, Easy Tear, and maximum freshness packaging. The lab has also developed proprietary technologies for printing, laminating, and extrusion coating through constant R&D, and it will engage in endless endeavors to provide top-quality products.
Features

The Packaging Technology Lab of Dongsuh leads the initiative in quality packaging thanks to state-of-the-art facilities as well as accumulated technologies and know-how. It also offers customized special packaging and materials through joint development with the customer as needed.