Dongsuh has been leading the local packaging industry
after launching its own packaging business in 1981.

High-performance facilities such as 9-color Gravure printing machine, Tandem Co-extrusion coating, Laser scribing device, and Slitter
Capable of providing packaging with reliable quality and competitiveness while maintaining great printing speed
High quality and service to meet customers' needs by implementing systematic quality control system (certifications: ISO 9001:2015, KS Q ISO 9001:2015)
Flexible packaging process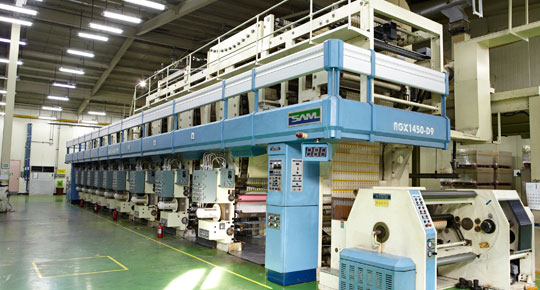 9-color-Gravure printing
Fast wide printing
Extrusion Laminating
Close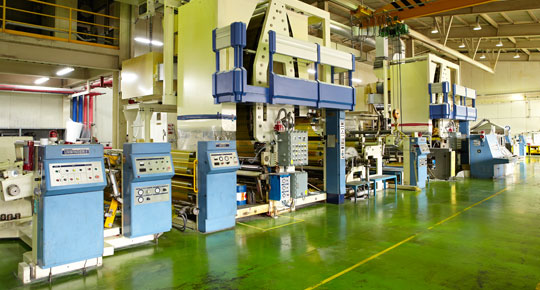 Tandem Coextrusion Type
ex) LDPE/EMAA, LDPE/SURLYN, LDPE/METALLOCENE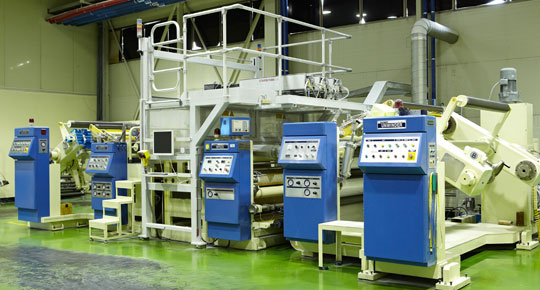 Production of functional Easy-Cut packaging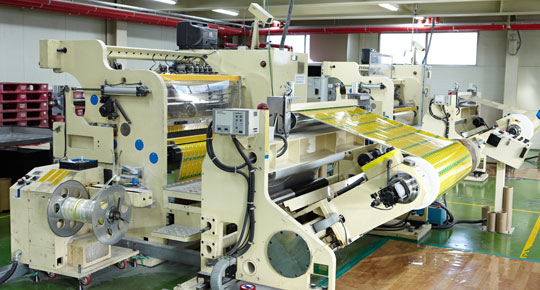 Printing in customized width available upon request
Fields of research
Through the creation of new packaging technology, Dongsuh is always researching that can be useful for daily life of customers from developing food packaging materials to functional films and coatings, and eco-friendly processes.

Development products of Dongsuh include technologies applied to coffee mix packaing ; low-temperature sealing products , easy-cut films, soft coating products with excellent touch feeling, etc. In addition, through various packaging processing technology development, is possession in eco-friendly printing, water-based extrusion coating product manufacturing technology and a patent related to eco-friendly technology. In addition, the development of a functional easy-to-use film that has improved consumer convenience and succeeded in localization is leading the packaging industry at home and abroad, and has been trusted by customers for quality comparable to overseas excellent products.

Dongsuh will make every effort to develop high-quality products based on the accumulated high technology to create a more prosperous life, and will always provide the optimum quality and service required by customers.