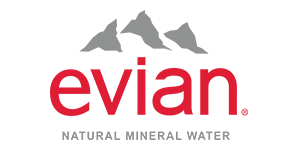 Evian - 100% naturalness of the Alps of France
No. 1 natural water brand in the world thanks to rigorous quality control
Evian natural mineral water is... The gift from nature created by filtering snow and rain on the Alps from a height of 4,800m where no pollution or contamination occurs for 15 years through the moraine clay stratum naturally created for more than 30,000 years.
Related Products